Network Launch Event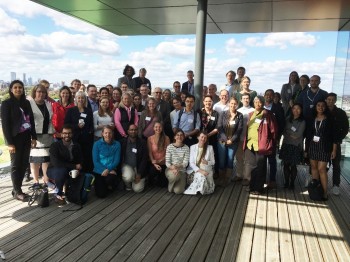 The UK Organ-on-a-Chip Network official launch took place last week. On the 6th of September there was a conference day, held in conjunction with the BioMedEng18 Conference, taking place at Imperial College London and followed by a launch day at Queen Mary's Graduate Centre on Friday the 7th.

The launch included an Organ-on-a-Chip session as part of the BioMedEng18 Conference with a fascinating Network Inaugural Lecture on innovations in this field from Dr Geraldine Hamilton, President & Chief Scientific Officer of Emulate Inc. This was followed by a day of networking activities, including talks reviewing the current state of the field from industrialists: Dr Malcolm Wilkinson, Kirkstall Ltd and Dr Malcolm Haddrick, Catapult Medicines Discovery.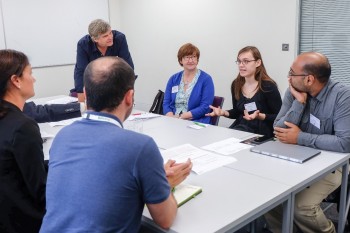 Professor Screen was delighted with the launch: "More than 500 delegates attended the BioMedEng conference this year, and it was wonderful to see so many of them in the Organ-on-a-Chip research session; the level of interest in the technology is fantastic, also evidenced by the completely full lecture theatre for our wonderful inaugural lecture from Emulate Inc. We planned the launch to provide a platform for our partners in industry and academia to present their work and outline the current status of OOAC platforms; to encourage people to start helping us shape how the network will work for the community; and most importantly, to start talking about future collaborations with each other. It was great to see people deep in conversation and feel the energy and enthusiasm generated." 

Professor Knight said: "It was fantastic to see the level of industry involvement in this exciting technology. Industry are essential partners if research in this area is to be translated into workable products."