Miss Rebecca Williams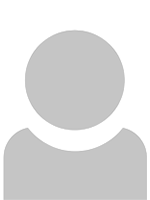 Research Interests
Primary cilia, Mesenchymal, osteoarthritis
I have a first class honors at the University of Bangor in Medical Science and I have completed a masters in Stem cells and Regenerative Medicine at the University of Sheffield; during which my thesis 'The role of primary cilia in skeletal-muscle specific stem cells' studied the niche and organelles involved in muscle stem cell fate and regeneration.

Over the past few months, I have been actively trying to apply for PhD around the theme of musculoskeletal therapy and I have been in close communications with Mr Angus Wann, from the University of Oxford's Kennedy institute, who specializes in looking at the primary cilia in inflammatory signalling, and also Professor Daniel Aeschlimann, from Cardiff University, who specializes in cartilage and arthritis research. Researching more into which institutes are carrying out research in musculoskeletal regenerative medicine or tissue engineering, I came across the Robert Jones and Agnes Hunt Orthopaedic Hospital, and then organ-on-a-chip technologies Network profile, and I very much like the type of research you are apart of.

I am interested in Osteoarthritis, tissue engineering of cartilage / muscles / tendons, primary cilia. I am also excited about the prospects of including the use and generation of musculoskeletal organoid-like structures/Tissue chip in combination with my ability to culture ex-vivo myofibers, mesenchymal derivates and stem cells, in order to understand and research into human musculoskeletal diseases and injuries.