News
Technology Touching Life Networks showcase their achievements
11 November 2021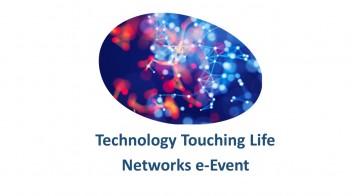 The five UKRI funded TTL networks – 3DBioNet, Imaging BioPro, Integrated Biological Imaging, Organ-on-a-Chip Technologies & PhenomUK - jointly organised a virtual network event on 28 & 29 September to showcase achievements made over the past three years and discuss future directions for the networks.
Participants included academics, researchers, industrialists and funders across the UK, interested in the work of these networks and in helping to shape their future. The event included: updates from UKRI, short presentations and panel discussions from each of the networks, networking sessions and keynotes from Marianne Ellis, Univerity of Bath on: 'how we arrive at a scalable bioprocess for organoid expansion' and Greg Slabaugh, Queen Mary University of London on: 'Riding the wave – the surge of deep learning in imaging and biological studies'.
The Organ-on-a-Chip Technologies Network session provided an overview of the network's achievements to date including: attracting over 1,000 members from academia and industry; running regular international e-symposia; funding 27 UK wide pump prime and proof of concept projects; delivering skills workshops for early career researchers; running an early researcher led interactive at Science Museum Lates and influencing policy and practise through engagement and reviews.
By facilitating partnerships between engineers, physical sciences researchers and health and life scientists – the purpose of these networks is to nurture the adventurous research needed to develop the next generation of advanced technology. Pump prime funding has been available through these networks to encourage interdisciplinary collaborations, develop early career researchers via sabbaticals and help leverage additional funding in their specific field. The network showcased two funded projects in the session with presentations from:
Paul Holloway, University of Oxford presented his work towards creating a disease on a chip model for stroke and how this has resulted in on-going collaborations with project partners and use of his neurovascular unit on a chip model to secure further funding.
Maiwenn Kersaudy-Kerhoas, Heriot Watt University discussed her research on next-generation materials to produce sustainable, biocompatible organ-on-chip devices and how funding has resulted in ongoing partnerships, researcher career development, raise industry awareness and use of bio-based polymers, national media coverage and academic publication.
Holger Apiz, UKRI programme manager supported the event saying:
'We were delighted to see the five TTL networks coming together to self-organise the TTL network event and discuss their progress and success stories. There have been impressive examples of the networks' impact on their communities, and it was good to see how the pump-prime funding facilitated interdisciplinary research and partnerships between engineers, physical sciences researchers and health and life scientists. Many of these projects will be well placed to apply for researcher-led funding to continue their research.'
The event also ran discussion sessions which enabled members to have their say on their experiences of being part of the networks, helping to acknowledge successes and identify improvements for the future.
The network is part of a major new Research Councils UK (RCUK) venture called Technology Touching Life [1] involving joint research council funding, which aims to foster interdisciplinary research into innovative technology in the health and life sciences.
Updated by: Julia Coffey