Welcome to the Organ-on-a-Chip Technologies Network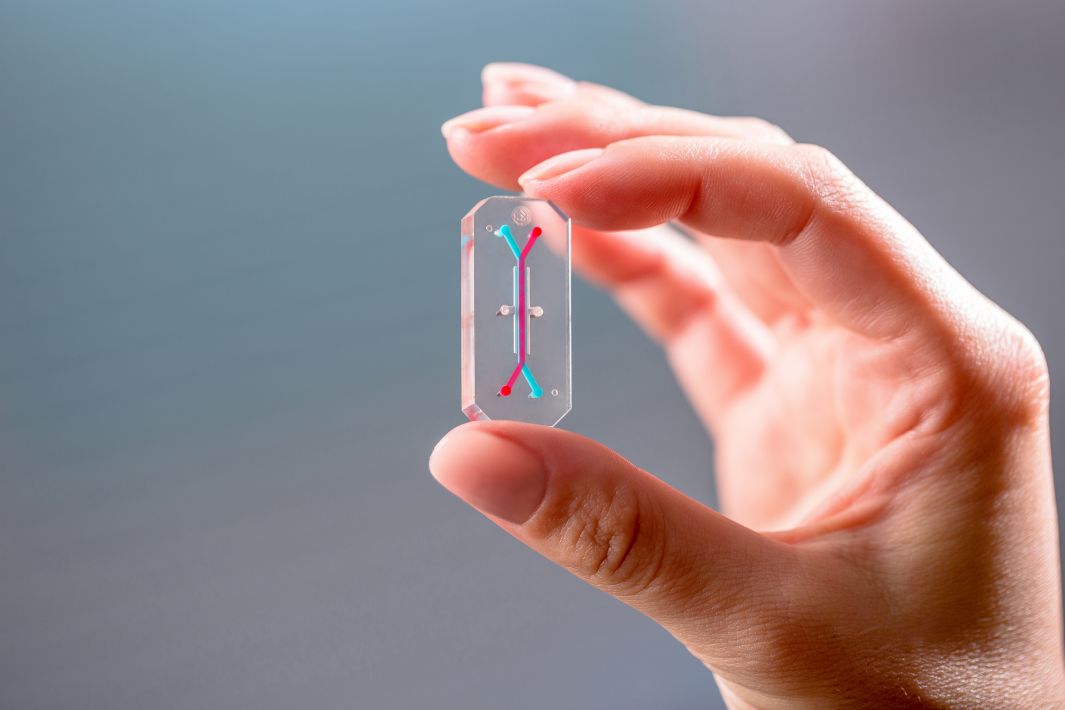 An Organ-Chip (Emulate, Inc.)
This network is a joint MRC, EPSRC and BBSRC funded Technology Touching Life initiative, designed to capture, inspire and grow UK research activity in the Organ-on-a-Chip research field.
An organ-on-a-chip is an engineered system in which the architecture, functions and surrounding physiochemical environment of a living human organ are recreated, allowing drugs or therapies to be tested on an in vitro system which recapitulates the in vivo one. The development of organ-on-a-chip in vitro models has grown from a nascent idea in 2000 to one of the most promising, fastest growing research areas in the world, predicted to achieve a compound growth rate of 38-57% over the next 5 years to become a multi-billion pound industry.
Our network aims are to:
Develop a vibrant multidisciplinary research community, bringing focus to the varied Organ-on-a-Chip and in vitro model research activity in the UK;
Facilitate inter-disciplinary and inter-sectoral research collaborations, to develop the next generation of organ-on-a-chip research solutions;
To train, support and inspire the next generation of outstanding leaders in organ-on-a-chip research.
A snapshot of the network's progress and recent achievements can be found in Professor Hazel Screen's presentation [PDF] -  Bioengineering on a Chip symposium, 29 May 2019, Imperial College London.