Dr Dmitriy Kuvshinov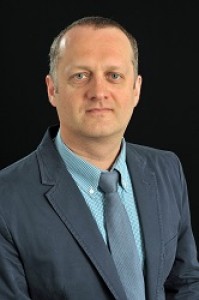 PhD
lecturer in chemical engineering

School of Computer Science and Engineering,


University of Hull


07578 633232


d.kuvshinov@hull.ac.uk


http://www.hull.ac.uk

My Interests

liquid and cells on-a-chip manipulation, electrochemistry, fluids physical properties measurement, nano objects on-a-chip incorporation, nano-bio-sensing, lung on-a-chip
Lab-on-a-chip systems design and development for cells signalling investigation. Photo chemistry on-a-chip. Lung on-a-chip. Multi-detection systems development including electrical/electro-chemical and optical sensing. New lab-on-a-chip systems development for the measurement of viscosity, conductivity, water content, halide contents.