News
Funding stimulates new collaborations in organ-on-a-chip technologies
27 March 2019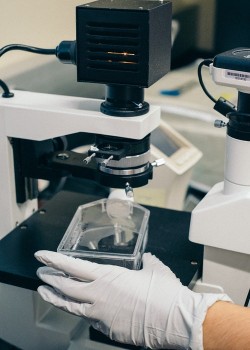 Following the Organ-on-a-Chip Technologies Network call for sabbatical pump-priming projects in October 2018, we are delighted to announce that five projects have been awarded funding.
The five successful projects funded in this round include:
This was the first funding call for the network which launched in September 2018, attracting 15 applications from clinical, academic and industry partnerships across the UK.
Applications were reviewed and selections made at the Funding Prioritisation Meeting held on 14 December . Professor Martin Knight chaired this meeting and was pleased with level of interest among network members:
"Finding solutions to some of the challenges in organ-on-a-chip technology is key to the success of our network. Our sabbatical funding call was developed to stimulate new collaborations between network members and kick start new research activity in the field, across traditional research disciplines.
We were delighted in the level of interest, range of projects and quality of applications. Our network members will be looking forward to hearing about the projects and their outcomes when they are presented at our network meetings."
The network is part of a major new Research Councils UK (RCUK) venture called Technology Touching Life [1] involving joint research council funding, which aims to foster interdisciplinary research into innovative technology in the health and life sciences.

If you are interested to find out more about the network, please visit our website www.organonachip.org.uk

[1] https://www.ukri.org/research/themes-and-programmes/technology-touching-life/
Updated by: Julia Coffey