Dr Adjanie Patabendige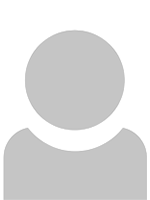 Senior Lecturer in Biomedical Science
Biology
Edge Hill University

United Kingdom
Research Interests
Interested in establishing collaborations with researchers working in stroke/vascular disease, atrial fibrillation, dementia or Alzheimer's disease to develop an Organ-on-a-Chip model. We have expertise and access to several in vitro blood-brain barrier models, including flow-based models.
I am happy for individuals outside my research group (particularly early career researchers) to present at one of my (online) group meetings – please contact me if you are interested.
I would like to present at group meetings organised by individual group leads – please contact me if you have an opportunity.