People
Industry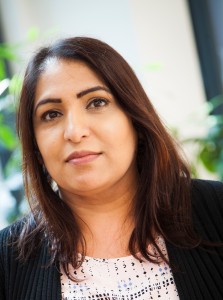 Senior Scientist


R&D


Alcyomics Ltd


0191 2086545


s.s.ahmed@ncl.ac.uk

3D Models, Preclinical Safety, Organ on a chip, Hypersensitivity, Immunotoxicity, Skin
Cell and Molecular Scientist


AstraZeneca


07922 252712


asli.akidil@astrazeneca.com

Micro Physiological Systems, Preclinical Safety, Organ-on-a-chip, Drug safety and metabolism

n/a


GSK


philippa.k.allen@gsk.com

Complex in vitro models, GI, Lung, Immunology
CSO


Assay Development


Aurelia Bioscience


07703 058062


allenby@aureliabio.com

Pharmacology, Drug Discovery, 3-D cell biology, Technology applied to drug discovery
Scientific Leader


GSK


alejandro.x.amador@gsk.com

3D models, Organ-on-a-chip, HTS, PKPD, Lung, Colon

Lung, Bronchiectasis, COPD, Asthma, Fibrosis, Infections
DevOPS/IoT Engineer


IT/Biochemistry


Riboxeplex-DataSoft and Stanford Medical


6506849034


riboseplexds@gmail.com

colloid & surface chemistry, mitochondria, High Level Synthesis, bioinformatics, 3D printing and metamaterials, artificial photosynthesis
Strategic Lead - Life Sciences & Health


Strategy


National Physical Laboratory (NPL)


07718 186543


dale.athey@npl.co.uk

Analytical Methods, Measurement, Standardisation, Reproducibility, Imaging, AI
Scientific Leader


GSK


alexander.a.bachmanov@gsk.com

neuroscience, genetics, immunology

GlaxoSmitKline


sandra.j.baldwin@gsk.com

CIVM, DMPK

Novartis


szczepan.baran@novartis.com
Industrial Ph.D candidate-Associate scientist


University of Sheffield, Sheffield, UK


Galapagos BV, Leiden, NL


claudia.beaurivage@glpg.com

Gut-on-a-chip, IBD, Inflammatory bowel disease, Organoplate, immune cells, CRISPR
CSO


microfluidic ChipShop GmbH


hb@microfluidic-chipshop.com

Microfluidics, Microfabrication, Injection molding, Commercialization, Membranes
Senior Head of Dept - Discovery Biology and Pharmacology


Novo Nordisk Research Centre Oxford


+44 7557 865251


nolb@novonordisk.com

Diabetes, Metabolism, Islets, Liver, Adipose, Gut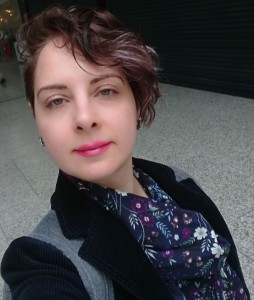 Senior Cell and Molecular Biologist


Cambridge Enplas Lifesciences Lab


Enplas Europe Ltd.


01223661191


p-candarlioglu@enplas.com

Organ on chip, ADME-Tox, Drug safety, Cancer biology, Circulating tumour stem cells, Immunoncology
Director Genetic Toxicology


Charles River Laboratories


renato.cardoso@crl.com

Gentic Toxicology, Safety Assessment, Drug Development, Mutagenesis, Carcinogenesis, Genomics
Radiation Scientist (Electromagnetic Fields)


Public Health England


07769 379155


nishtha50376@gmail.com

Bioengineering, Medical Diagnostics, Radiation Dosimetry, RF and millimeter wave technology, Electromagnetic Field Exposure Accessment, Biomaterials
Director, External Discovery


Biopharma


tom.crabbe@ucb.com

kinases, proteinases, ani-inflammatory drugs, antibodies, amyloids, synthetic biology
Business Development Specialist


Business Development


Aber Instruments


07483 044871


jacob@aberinstruments.com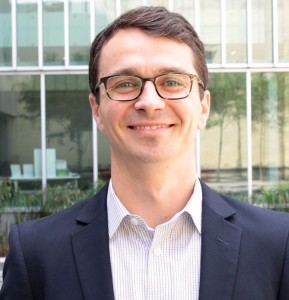 CEO


AxoSim


AxoSim


lowry.curley@axosim.com

Nerve-on-a-Chip, Neuroscience, Biomaterials, Neurotoxicity, Neurodegenerative disease, Electrophysiology
Director Complex In Vitro Platforms


GlaxoSmithKline


07920 567038


gianni.a.dal-negro@gsk.com

pre-clinical, micro-fluidics, patho-physiology, human relevance, mechanistic, Investigative
Associate Principal Scientist


AstraZeneca


rhiannon.david@astrazeneca.com
Director of Sales


Mimetas


s.devos@mimetas.com

Organ-on-a-Chip, 3D Tissue cultures, high-throughput screening, Personalised Medicine, human tissue biology, organ models

GSK


julianna.x.deakyne@gsk.com

Complex in vitro Models, Structural Cardiotoxicity, Mitochondrial Toxicity, High Content Imaging, Safety 3D Models
Account Manager


CN Bio Innovations


01707358739


sales@cn-bio.com

3D Microtissues, Microfluidics, Organ on a chip
Director


Cellesce


07950 156800


nicholas.duggan@cellesce.com

Organoids, Personalised medicine, Stratified medicone, Precision medicine

GlaxoSmithKline


jason.x.ekert@gsk.com

Immuno-Oncology, Organoid, Drug discovery, Inflammatory diseases
Head of MicroPhysiological Systems Centre of Excellence


AstraZeneca


lorna.ewart@astrazeneca.com

Liver, Lung, Bone Marrow, Drug Discovery, Pharmacology, Toxicology

AstraZeneca


kristin.fabre@astrazeneca.com

Microphysiological Systems, Organs on Chips, Drug Development, Public Private Partnerships, Blood Brain Barrier, 3D models
Marketing Manager


Mimetas


+31 (0)85 888 31 61


a.ferrari@mimetas.com

TRB Chemedica (UK) Ltd


+44 (0)845 330 7556


aflanagan@trbchemedica.co.uk

Hyaluronan, Orthopaedics, Rheumatology, Ophthalmology
Senior Scientist


AstraZeneca


alison.foster2@astrazeneca.com

Hepatic, Metabolism, Microphysiological systems, Liver-Chip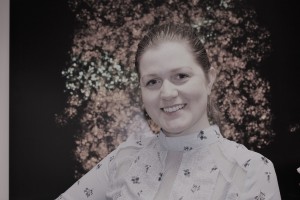 Head of Scientific Operations


Living biology


OxSyBio Ltd


joan.gannon@oxsybio.com

Biofabrication, 3D printing, Synthetic Biology, Therapeutics, Automated standardised models, Matrix Chemicals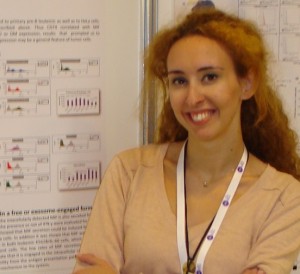 Senior Scientist, Oncology Cell Therapy


Translational Medicine


GSK


marigoulamirella.x.georgouli@gsk.com
Lab Head/Senior Scientist


pRED/Pharmaceutical Sciences/Investigative Safety


Hoffmann- La Roche LTD


+41-61-687-16-89


patricio.godoy@roche.com

Liver, Immune system, Metabolism, Toxicity, Transcriptomics
Senior Director of Program Management, Chief of Staff to the President and Chief Scientific Officer


Company


+16172834921


heather.grant@emulatebio.com

Organ-Chip
Global Head, Investigative Safety Science


Janssen, R&D


+1-860-625-9718


pguzziep@its.jnj.com

Toxicology, safety, pharmaceutical

Medicines Discovery Catapult


malcolm.haddrick@md.catapult.org.uk

3D cell models, efficacy, toxicity, sensor technology, collaborative R&D, new model development
Director


Kirkstall Limited


07903 163883


vhallam@braveheartgroup.co.uk

QuasiVivo, Air liquid interface, Cell chambers, manufacturer, nutrient flow, peristaltic pumps
Technical Account Manager


Company


07954 099973


b.haworth@mimetas.com

3D Model, Organ on a Chip, Microfluidics, Perfusion, Vessel, Organoid

Toxicology, Pathology
Investigator, Miniaturized Biology/Complex Cellular Models Scientist


GlaxoSmithKline


+44 7464 800104


manjunath.n.hegde@gsk.com

3D cell culture, Complex in vitro models, Organ on chip, microfluidics, Drug screening
Principal Scientist DMPK


iADME


UCB


jamie.henshall@ucb.com
VP at GSK


GSK


edith.m.hessel@gmail.com

Immunology, Lung, Gut

Enplas Europe Ltd.


c-hetez@enplas.com

Single Cell, Organ on a chip, Diagnostic, Drug development, Toxicity

Merck KGaA


philip.hewitt@merckgroup.com

Organoids, DILI, Intetsinal models, Nano-sensors, Cardiovascular, CNS
CEO


Centre for Business Innovation / Microfluidics Consortium


07951 721110


ceo@cfbi.com

Enabling Infrastructure, Standards for Interoperability, Microfluidics, Pumps, Valves, Coatings
Founder


Preome


guy.hill@preome.com

UNIBE


nina.hobi@alveolix.com
CTO


R&D


Cherry Biotech


antoni.homs@gmail.com

Microfluidics, Bioengineering, Nanotechnology, Signal processing, Biophysics, Electronics
Investigator


GSK


sarah.j.hopkins@gsk.com

Target Validation, In vitro models, Respiratory, Oncology, COPD

TissUse GmbH


reyk.horland@tissuse.com

Multi-Organ-Chips, Organoids, Disease models, Assay development, Substance testing
Director


Company


07812 345301


healthventures@lineone.net

cardiomyocytes, cardiac tissue models, ion channels, hERG, CiPA assay, electrophysiology
Chief Technology Officer


CN Bio Innovations


david.hughes@cn-bio.com

NASH, Oncology

GlaxoSmithKline


robert.s.ives@gsk.com

in-vivo, respiratory, palatability, HIV
Senior Research Scientist


Novo Nordisk


hmja@novonordisk.com

Organ crosstalk, Complex disease modeling
Investigator


Complex In Vitro Models


GSK


claire.g.jeong@gsk.com

organ on chip, bioprinting, organoid, complex in vitro models, safety, efficacy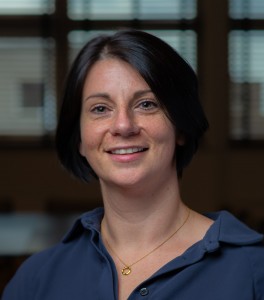 PerkinElmer


amanda.jones@perkinelmer.com

High content imaging, Phenotypic screening, Drug discovery
Business Account Manager


Genedata


+44 203 870 0186


darren.jones@genedata.com

Data analysis, Drug Discovery, AI, Deep Learning, Screening
CEO


MIMETAS - The Organ-on-a-Chip Company


+31858883161


jos@mimetas.com

cancer models, liver models, gut intestinal models, kidney models, brain CNS neuronal models, blood vessel vasculature models
External Liaison


UCB Celltech


ahmad.kamal@ucb.com

Drug discovery, Translational biology, Screening technologies, Patient profiling/biomarkers, Immunology, Cell biology and pharmacology
Executive Vice President of Research


Emulate, Inc.


katia.karalis@emulatebio.com
Scientific Investigator


Functional Genomics


GlaxoSmithKline R&D


01438762711


hakan.x.keles@gsk.com

Cell and tissue imaging, Functional Genomics, microfluidics, fluorescence microscopy, single molecule nanoscopy, molecular spectroscopy
Research Manager


IN-PART


seren@in-part.co.uk
Scientific Director, Genetic toxicology & Photosafety


GlaxoSmithKline


julia.d.kenny@gsk.com

Genetic Toxicology, Mutation, Cytogenetics, Toxicology, Drug Development
Scientific Director


GlaxoSmithKline


jean-louis.d.klein@gsk.com

Drug development, Cancer, Inflammation, 3D cellular model, Human relevant model, Target validation
Associate Director, Biology


CN Bio Innovations


tomasz.kostrzewski@cn-bio.com

NASH, Oncology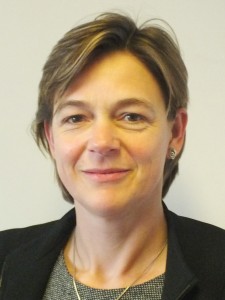 CEO


The Electrospinning Company


The Electrospinning Company


ann.kramer@electrospinning.co.uk
Academic Collaborations Coordinator


MedinCell


wilhem.leconet@medincell.eu

Drug delivery, long acting injectables, polymer chemistry, hydrogel
Research Scientist


Cambridge Enplas Life Science Lab


Enplas


01223 661198


nslewis92@gmail.com

stem cells, cancer, vasculature, kidney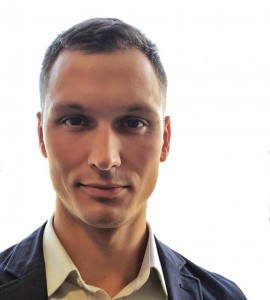 Services


Ardigen


+48532726363


michal.lipka@ardigen.com

DNA e


07531 029420


paromita.majumder@gmail.com

liquid biopsies, stem cell, AAV, drug discovery
VP, Mechanistic Safety and Disposition


GSK


nick.c.mcmahon@gsk.com

Safety, Translation, Metabolism, Toxicology, Pharmacology
R&D Scientist


Micronit Microtechnologies


sandro.meucci@micronit.com

Microfluidics, Organ on chip, Lab on chip
Scientific Leader Drug Design & Selection


GSK


lisa.x.mohamet@gsk.com

lung on a chip, stem cell models, gut on a chip, microfluidics
Director of Pathology


Pathology


GlaxoSmithKline


610-220-2226


sunishmp@gmail.com

Pathology, Oncology, Immunology, Immunooncology, Histology, Histopathology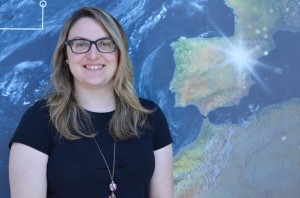 R&D Department


BEOnChip S.L.


+34 655 16 16 91


rmonge@beonchip.com
Investigator


GlaxoSmithKline


610-2705341


dung.2.nguyen@gsk.com

DMPK Expertise, PBPK Modeler, Drug-Drug Interaction, PK/PD Modeler
Group Leader R&D


Midas Mediscience


+447704370830


scott.nicol@midasmediscience.com

Cardiomyocyte, MEA, Electrophysiology, Safety, Pharmaceutical, Toxicology
Business Development Manager


tebu-bio SAS


+33 (0)1 30 46 39 71


nadia.normand@tebu-bio.com

Microfluidics, 3D culture, Physioxia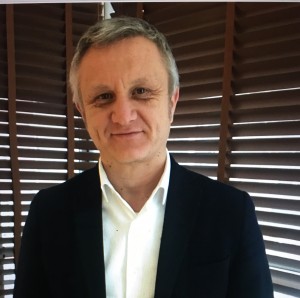 CEO


Izmir Technopark


Initio Biomedical Engineering Consulting Ind. Tra. Ltd. Co.


aydinoztunali@initiocell.com

Cambridge Bioscience


vashu.pamnani@bioscience.co.uk

PerfusionPal, organ on a chip system, SeedEZ, GradientEZ

Mimetas


d.pappaioannou@mimetas.com

Organ on a Chip, MPS, Microfluidics
Cell and Molecular Scientist


AstraZeneca


conor.parks1@astrazeneca.com
Scientist


DMPK


Sygnature Discovery


j.patient@sygnaturediscovery.com

Discovery Toxicology, ADME/DMPK, 3D cell culture, spheroids, DILI, hepatic

Astrazeneca


samantha.peel@astrazeneca.com

Oncology, Organ-Chips, Confocal Imaging, Trafficking

GlaxoSmithKline


theresa.j.pell@gsk.com

Respiratory, Cell biology, Human disease relevant models

AstraZeneca


pengbo1214@gmail.com
Postdoc


AstraZeneca cambridge UK


07553 882800


tudor.petreus1@astrazeneca.com

Microfluidics, organ on a chip, oncology, microphysiological systems

GlaxoSmithKline


jacqui.a.piner@gsk.com

Novo Nordisk Research Center in Oxford


christyprawiro@yahoo.com

Stem cell, human embyronic stem cell, human induced pluripotent stem cell, mechanobiology, beta-cell, regeneration cell therapy
Senior Scientist


AstraZeneca


sebastian.prill@astrazeneca.com

Liver, Microfluidics, Biosensors, Multi-Organ, NAFLD, NASH
VP Scientific Operations


Scientific Operations


Celentyx Ltd


omar.qureshi@celentyx.com

Immuno-oncology, Organoid, Immunology, Cell Biology, Fibrosis, Imaging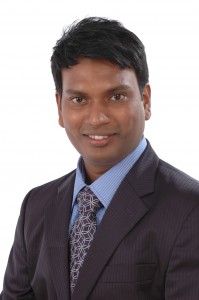 Director, Single Cell Genomics R&D


R&D


Fluidigm Corporation


naveensma@gmail.com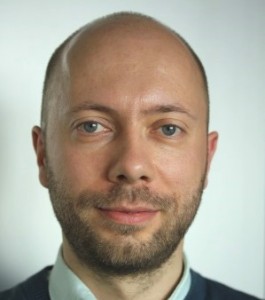 Head of Mechanistic Toxicology


Pharmaceutials Division


Bayer AG, Germany


marian.raschke@bayer.com

in vitro toxicology, 3D models, Liver models / hepatotoxicity, Intestinak models / GI toxicity, High Content Imaging, IVIV / PBPK modeling

Select Biosciences


enal@selectbio.us
Director


SAL Scientific Limited


02381 290272


alasdair.robertson@salscientific.com

Microfluidics, Epithelia, airway-on-chip, lung-on-chip

AlveoliX


nuria.roldan@alveolix.com

Lung-on-chip, Stretch, Alveolar epithelial cells, Disease models, Toxicology
Head, In Vitro Sciences


In Vitro Sciences


Charles River Laboratories


07736 344451


clive.roper@crl.com

dermal, respiratory, drug delivery, drug metabolism, toxicology

Pregenerate Inc


jmrosser58@gmail.com

Arthritis, Microfluidics, Musculoskeletal, Ethical, Orthopaedics, Personalized Medicine
Scientific Leader/Manager


GSK


07487 672052


wendy.c.rowan@gsk.com

Respiratory, Immunology, Inflammation, Gut, Target, Drug
Senior Scientist


GSK


george.r.royal@gsk.com

Human Disease Relevant Models, Functional Genomics
Investigator and GSK Associate Fellow


GlaxoSmithKline


christopher.a.schofield@gsk.com

3D, spheroids, organoids, safety, cancer, immuno oncology
Head of Sales and business development


Company


+34 679277556


serrano.le@beonchip.com

Organ on chip, Microfluidics, Biosensors, Cell culture, Organoids, Personalized medicine
Lead Scientist


Reseach & Development


AxoSim


anup.d.sharma@axosim.com

Stem cell differentiation, Brain organoids, Microphysiology systems, Drug screening, Neural tissue engineering, Regenerative medicine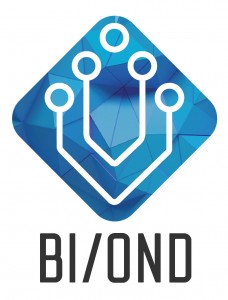 CEO and founder


.


BIOND Solutions (BI/OND)


cinzia@biondteam.com

microfabrication, microfluidic, sensors, hardware, platform
Consultant


Kirkstall Ltd


+44 7804 699367


bhumika.singh@kirkstall.com

quasi vivo, bio reactor, organ-on-a-chip, tissue engineering, tissue models, dynamic flow
Senior Bioengineer


Cn-bio


01707358739


dharaminder.singh@cn-bio.com
Senior Scientist


GSK


erich.2.sirkowski@gsk.com

Immunology, Complex In-Vitro Modelling, Neuroscience
Research Manager


Micronit Microtechnologies B.V.


+31538506807


maciej.skolimowski@micronit.com

Microfluidics, Organ-on-a-Chip, Point-of-Care, Lab-on-a-Chip, Cell culture, Fabrication
Deputy Editor


Royal Society of Chemistry


southallm@rsc.org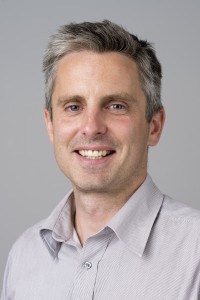 Director, Licensing & Business Development


Life science


Merck KGaA


hugh.spotswood@merckgroup.com

organ-on-a-chip, 3D models, ADME-Tox, drug safety, CRISPR, organoids
Team Leader


Galapagos


+31 71 750 6700


jan.stallen@glpg.com

Autoimmune disease, IBD, Gut-on-a-chip
Study Scientist


XCellR8


taylorguy@hotmail.co.uk

Genetics, Sensitisation, Skin Tissue Model
Director, Pre-clinical Immunology


GSK Vaccines


stephane.t.temmerman@gsk.com

pre-clinical, vaccine research

Mimetas B.V.


+31633906684


s.thakkar@mimetas.com
Senior Scientist


GSK


louise.m.thompson@gsk.com

3D, enteroid, gastrointestinal, organoid, toxicology

Simmons & Simmons LLP


lydia.torne@simmons-simmons.com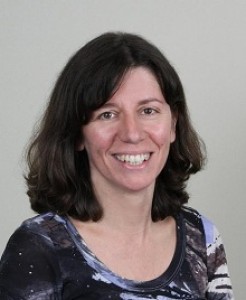 Scientific leader


Medicine design


GlaxoSmithKline


claire.y.townsend@gsk.com

Drug discovery, Pharmacology, Immunology, Oncology


Mass Spectrometry


Microsaic Systems Plc


01483751577


gtracey@microsaic.com

Mass Spectrometry
Founder


XCellR8


07899 845222


carol.treasure@x-cellr8.com

In vitro toxicology, Safety testing, Animal product free, Non-animal testing, CRO, Contract testing

HiFiBiO Therapeutics


florian.tusseau@gmail.com

Microfluidics
Senior Scientist- Complex cell models


Medicines Discovery Catapult


priya.viswanathan@md.catapult.org.uk

cell models, microfluidics, biomaterials, bioengineering
Business Development Manager


Lonza Bioscience Solutions


volker.vogel@lonza.com

Primary cells, Diseased cells, Cell culture media, Advanced cell culture systems, 3D cell culture
Technology & Innovation |Programme Coordinator


Corporate Research Group


Sartorius


+44 7739 332975


richard.wales@sartorius.com

cell analytics, disease models, simulation, automation/integration, drug discovery
National Projects Manager


Bronkhorst UK


Bronkhorst UK


07494 454712


d.walker@bronkhorst.co.uk
Head of Toxicology


Toxicology


Cyprotex


p.walker@cyprotex.com

Microtissues, In vitro toxicology, Organ models, High content imaging, IVIVE, ADME-Tox

GSK Research & Development


tracy.m.walker@gsk.com

hepatocytes, cardiomyocytes, preclinical, translation
Managing Director


Spheritech Ltd


01928 511331


don.wellings@spheritech.com

Regenerative medicine, 3D scaffolds, 3D cell culture, Tissue repair, Artificial blood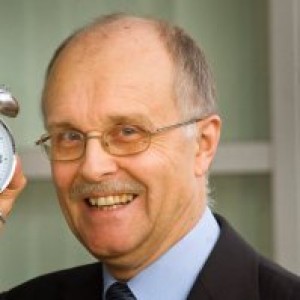 Research


Kirkstall Ltd


01709 361 241


malcolm.wilkinson@kirkstall.com

3D Cell Culture, Organ on a plate, Training Courses, Animal reduction, Multi organ co culture
Principal Scientist


Epistem Ltd


j.wilson@epistem.co.uk

Intestine, Epithelium, Cell fate, Microbiome, Immunology

3DP, Bioprinting, Additive Manufacturing, Microfluidics, Biomaterials, Drug Delivery
Founder and CEO


EpiCombi Therapeutics


07775 922010


steven.zimmer@epicombi.com

Cancer, High Content in vitro screening, AI, Chemogenomics
senior scientist


GSK


stefania.x.zona@gsk.com

oncology, immuno-oncology, drug-discovery