Dr Gopu Sriram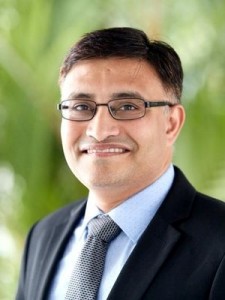 MDS, PhD
Assitant Professor & Principal Investigator
Faculty of Dentistry
National University of Singapore

Singapore
Research Interests
Organ-on-a-Chip, Organoids and Tissue Engineering, Oral Mucosa Skin, 3D Bioprinting, Vascularized Tissues, Dentistry
Our research group at Faculty of Dentistry, National University of Singapore is interested in using microfludics, 3D-Bioprinting and organ-on-a-chip technologies for applications in dentistry and craniofacial biology. Some of the applications we are working include
(1) skin-on-a-chip (Alberti et al., Lab Chip 2017, Sriram G et al., Materials Today 2018) for safety, toxicity and drug permeation studies;
(2) oral mucosa-on-a-chip for safety, toxicity and efficacy studies of oral-care products and dental materials
(3) gum-on-a-chip for host-microbiome studies in gum infections
(4) 3D bioprinted oral mucosa tissues for regenerative applications

Our lab has positions open for lab exchange and opportunities for pursuing Master's/ PhD/ post-doc. Have opportunities for collaborations for those interested in dental/dermatological applications.