Dr Mert Gulcur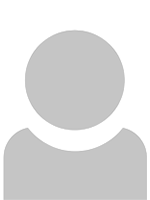 Lead Engineer
WMG
University of Warwick

United Kingdom
Research Interests
Microfluidics, organ-on-a-chip, manufacturing, injection moulding, rapid prototyping, additive manufacturing
I would like to extend my network and provide manufacturing solutions to the community using our rapid prototyping approaches.
I am happy for individuals outside my research group (particularly early career researchers) to present at one of my (online) group meetings – please contact me if you are interested.
I would like to present at group meetings organised by individual group leads – please contact me if you have an opportunity.