Dr Norbert Radacsi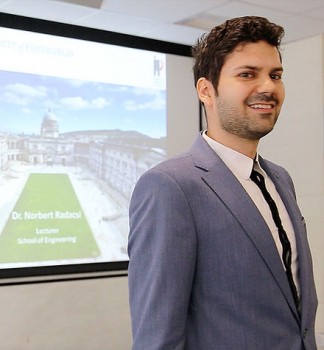 PhD
Lecturer
School of Engineering
The University of Edinburgh

United Kingdom
Research Interests
Bioprinting, Electrospinning, Sensors, Smart biomaterials, Organoids, Tissue engineering
Interested in learning about other researchers work in the UK as
well as learning about industry needs and initiatives.
I am happy to facilitate and attend events.
I am happy for individuals outside my research group (particularly early career researchers) to present at one of my (online) group meetings – please contact me if you are interested.