Ms Somaieh Hedayat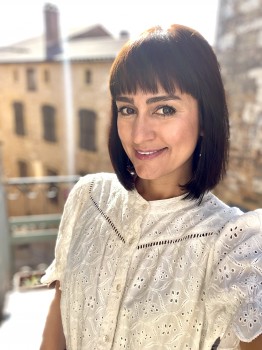 Molecular Pathology and Cancer Evolution
Institute of Cancer Research

United Kingdom
Research Interests
Transitional research, In vitro & in vivo preclincial model development, Gastrointestinal Cancer, 3D Patients Derived Organoids (PDOs), Tumour micro-environment, Drug screening
I am primarily researching on understanding drug resistance in 3D Patients Derived Organoids (PDOs) and gaining an extensive level of knowledge and expertise in this field. I am aiming to incooperate Organoids with tumour micro-environments such as Endothelial, inflammatory cells and fibroblasts. Thereby, organ on chip technology would allow me to explore this model and develop a new tools to study drug responses, mechanism of actions as well as discovering a new targets.
Collaboration Interests
I am striving on bringing new ideas and technologies to my team and my research and that guided me to collaborate with various companies to develop a new in vitro model for drug screening by using Patients Derived Organoids (PDOs). My strong interpersonal skill has lead me to associate with innovative companies such as Nexcelom and NanoSting to improve my research, took part in many conferences, gave talks on their behalf, and is still ongoing. I have managed to collaborate with other scientist, students and team leaders within ICR and pharmaceutical companies such as Astex and Johnson&Johnson.
My research project and my long standing passion are focuse on the role of tissue micro-environment in modulating sensitivity and resistance to therapy in mCRC. I aiming to model a novel preclinical model of PDOs to move to personalised medicine and possibly involve immunotherapy.