Mr Subham Preetam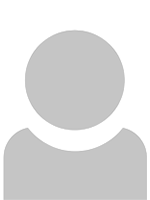 MS
Early Stage Researcher
Institute of Advanced Meterials
International Association of Advanced Materials - IAAM

Sweden
Research Interests
Microfluidics, Cancer Research, Neural Cancer, Lab on chip, Medical implants, Biorobots
I am an early Stage Researcher in the area of Nanotech and Biorobotics, Now I am highly interested in collaborating with projects related to Micro- Nano Robotics drug delivery systems and also for some cancer treatment activities by using Organ on chip to enhance research in the field of Life Science. I love to receive every update regarding this networking.
Collaboration Interests
Biorobotics in drug delivery systems.
Micro-robotics Application & Electro-Magnetic Actuation system.
I would like to present at group meetings organised by individual group leads – please contact me if you have an opportunity.